Compulite is both a pioneer and an innovator in its field, serving lighting professionals in the Entertainment Technology Industry for four decades.
Focusing on intensive development, Compulite has repeatedly redefined lighting technology by manufacturing high quality lighting control equipment. Lighting Designers & Operators who utilize the Compulite lighting consoles during their daily work, carry out their desires, ideas and creativity and make them a reality.
Compulite' s emphasis is not only on superior quality and innovation, but also on high customer responsiveness as well as fast, effective support. Through continuous interaction with end users, Compulite has become and will remain, a well-recognized industry leader.
Compulite was established in 1978 and is a privately owned company.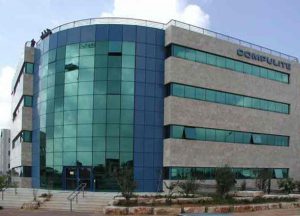 Management
Compulite is privately owned by Mr. Yehuda Shukrun, the CEO of the company.
In 2015, co-founders Mr. Dan Redler and Mr. Alfred Senator retired.
Company Development Highlights 
The first company worldwide to create a computerized lighting console, C-120, based on a microprocessor; a breakthrough providing Lighting Designers & Operators with the most advanced functionality at a very low cost compared to any other Mini-Computer solution
Pioneers of the first Moving-Light Lighting console for the famous Telescan Moving Mirror fixtures
The Mini / Ovation-3A and the Micron / Applause-3A, immediately after being introduced, become the console of choice for hundreds of Theaters and venues. A few years after the dawn of a New generation the Mini / Ovation-3B and Micron / Applause-3B consoles roll off the production line
Animator debuts and quickly becomes the most popular integrated Moving Light Console worldwide
A line of spin-off products, including Whisper (Color Changer), Corona (Dousers) and Yokes are introduced to the lighting industry
The one and only Spark and Photon join the company range of products. Spark is the best-selling lighting console of all time in the lighting industry
A new and advanced family of Ethernet communication based products is introduced: Ovation-4D, Micron-4D, Spark-4D & Spark-Top
CompuCAD, the CAD program for lighting design is introduced
Dim-Net solution, the CompuDim, CompuRack & CompuPack family; Intelligent Digital Dimmer solutions are created
Rave console is introduced, breaking new grounds for Clubs and DJs
Vector Revolution is created, a new concept of intelligent lighting control consoles based on Windows technology
CompuSine, a pure sine wave dimmer is created
The Dlite family; a range of lighting console for schools, TV Studios and small venues is introduced
Vector Violet and Vector Ultra Violet take over the next generation
CompuDim2 is created as an additional family to the advanced Intelligent Digital Dimmers
The Vibe Lighting Console, after four decades of development and experience, makes lighting dreams come true worldwide